Traits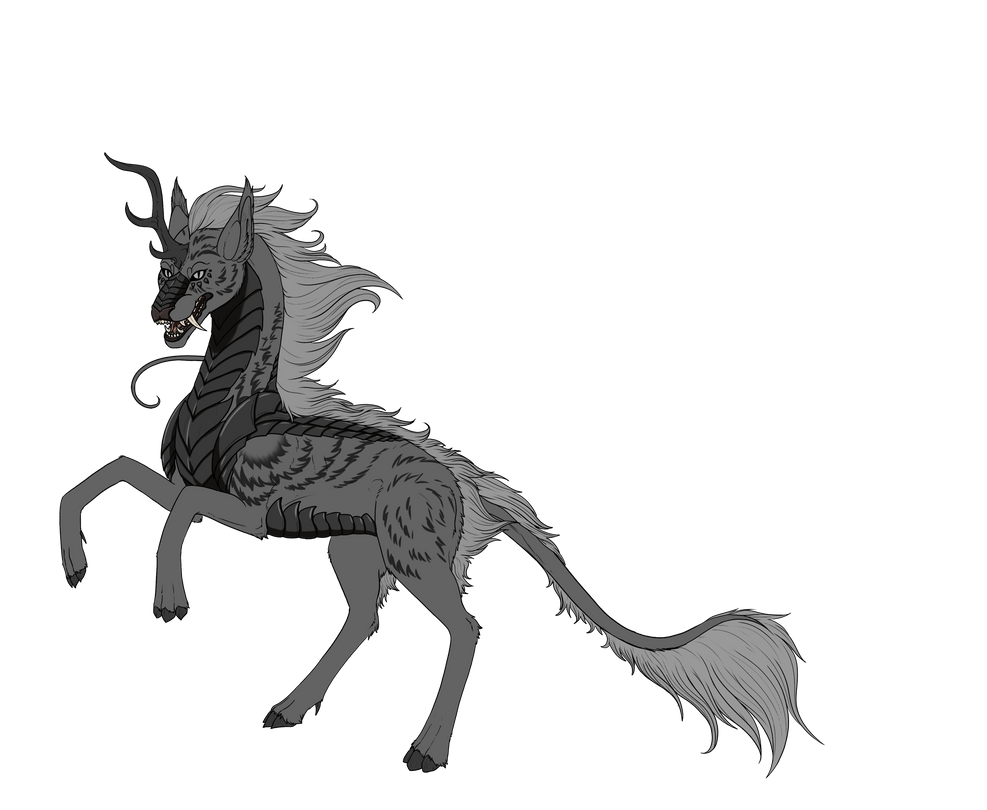 OVERVIEW
Marking Codes: /cZag/nZag/ZagZag
Jagged striping resembling bolts of lightning, but also a marking modifier that effects the shape of markings. It can create zigzag shapes at the edges of markings, and can create a white zagging streak in the mane. It may have a soft gradient beneath the marking creating a faux glow effect.
Jagged fur like markings, tracing the contour of the fur. They can be as simple as little zigzags following the fur direction, to faded into the base coat on the inside, giving the effect of a wolf's ruff. It can also modify the edges of markings to give them a furred texture, or add a subtle fur texture to the entire Drakiri


RANGE AND DETAILS
Zag is restricted to the neck up on manes, usually presenting near the head in a streak of white, often jagged. It can effect any part of the Drakiri.
Zag can create up to two jagged "streaks" in the mane when used in the main, to avoid looking too much like Stroke or Split
MIN RANGE
At least one zagged stripe should appear somewhere on your Drakiri, or at least a small bolt along the side. 
MAX RANGE
Zag can appear anywhere on the Drakiri aside from the limbs and tail, though it can only make streaks on the neck and above for the mane.
OTHER RANGE INFO
Zag can only effect the scales if Marked Scales are present.



COLOR TEXTURE AND GRADIENT
Zag must lighter than what sits beneath it unless Reversal is present. The gradient beneath must be the same color as the marking itself, and must not obscure the marking.
Gradient can change the color of the faux glow beneath the striping
 LAYERING
Zag can layer above or below any markings aside from Satin, Stone and Piebald.
PHYSICAL MUTATIONS
Zag can create zags on the wings of Phoenix.
GOOD EXAMPLES
Coming Soon!
1 result found.