Traits
Spots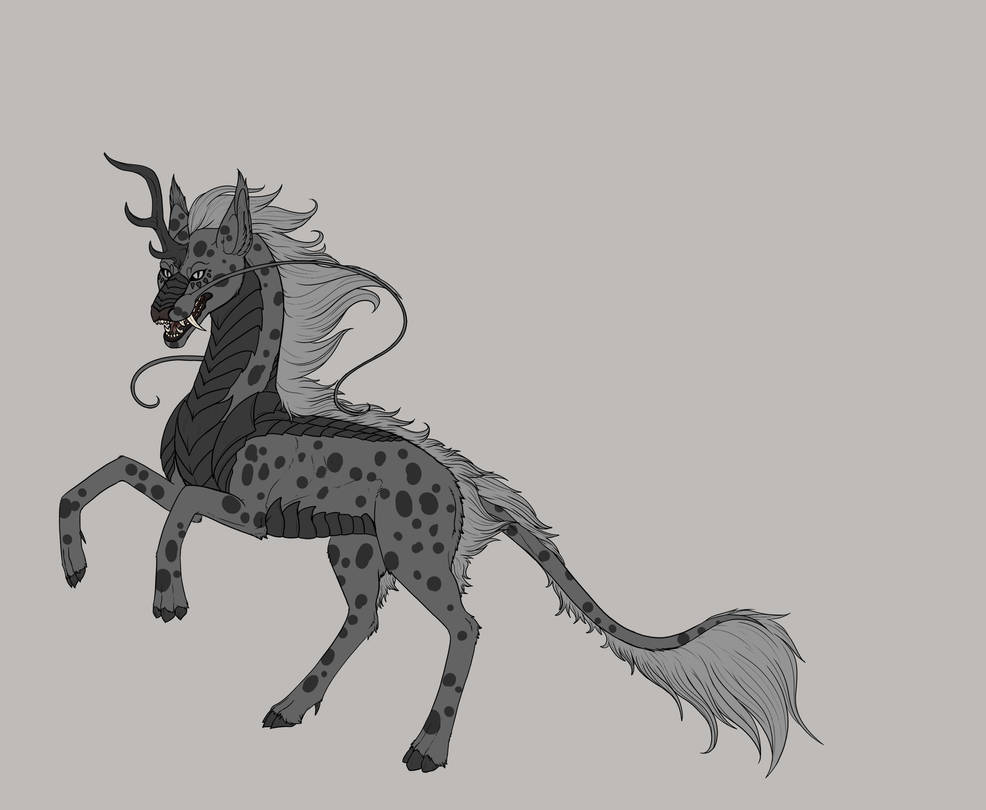 OVERVIEW
Marking Codes: /cSpt/nSpt/SptSpt
Dark spots appearing on the coat of the Drakiri similar to a dalmation
Round or shaped spots/splotches in varying sizes. It can also form clusters of round spots resembling bubbles. Spots can attach to markings to modify their edges with small "bubbles".  Must be darker than the base coat.


RANGE AND DETAILS
Spots can appear anywhere on the Drakiri's coat
Spots can be pretty small, but they shouldn't be so small that they can be confused with Fleabitten
Min Range
At least a few spots here and there should show on the Drakiri's coat.
Max Range
Spots can appear all over a Drakiri's coat
Other Range Info
Spots can extend onto the horns and hooves
Spots can not affect the mane
Spots can not affect the scales even with Marked Scales present.


COLOR TEXTURE AND GRADIENT
Spots can be elongated, fur textured, oval, or round.
Spots can have subtly soft edges, like the dapples on a horse, but dark.
Spots may not contain a gradient and must be one color throughout.
Spots can be any natural color darker than the base coat.
 LAYERING
Spots can layer over or under any marking aside from markings such as Piebald, Stone, and Satin. Spots, however, is unique in that it can layer over Roan, unlike other markings.
PHYSICAL MUTATIONS
Spots can appear on the wings.
OTHER INFORMATION
Spots can not be affected by Reversal
Spots can not be affected by Marked Scales
GOOD EXAMPLES
1 result found.