Traits
SHIMMER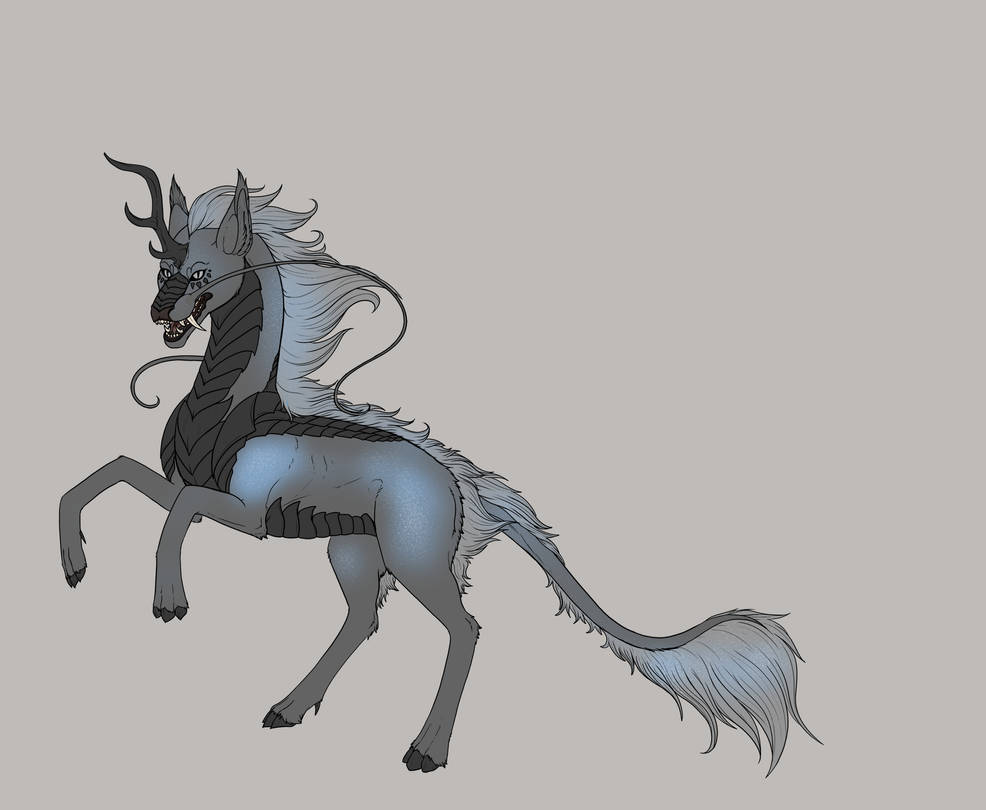 OVERVIEW
Marking Codes: /cShim/nShim/ShimShim
Creates an iridescent shimmer over the coat and mane of the Drakiri.


RANGE AND DETAILS
Shimmer is an iridescent overlay.
MIN RANGE
Shimmer must at least appear on the shoulders or hips of the Drakiri.
MAX RANGE
Shimmer can affect the entire coat and mane of the Drakiri.
OTHER RANGE INFO
Shimmer does not effect the scales, horns, or hooves


COLOR TEXTURE AND GRADIENT
Shimmer can be any color when using naturally colored scales.
Shimmer follows the scale color when bright or unnatural scales are used, but the shade may differ.
Bicolor, Tricolor and Spectrum all effect Shimmer.
Shimmer must be soft edged, blended into the coat with sparkles and shimmering iridescent effects.
Alternatively, just the sparkle effects can be used to create that glittery effect
Shimmer may have a subtle gradient.
 LAYERING
Shimmer layers over all markings, including Piebald.
Shimmer can show on an albino Drakiri
PHYSICAL MUTATIONS
Shimmer can appear on the wings created by Phoenix.
OTHER INFORMATION AND SPECIAL INTERACTIONS
Shimmer can appear on albino Drakiri.
Shimmer can interact with Pigeon creating a fullbody effect that even covers the scales, making the entire Drakiri shimmer the blues, greens and purples of Pigeon.
GOOD EXAMPLES
Coming Soon!
Shimmerstep creates trails of shimmering around the hooves and horn/s. usually soft golden or whitish, but isn't restricted in color, though it should be light colored.
 Think something a bit like how magic is rendered on unicorns in MLP, the glowy aura around the horn with the sparkles. This is usually rendered as a soft glow, but can be stylized as well. It should only be a single color throughout, though the shimmers/sparkles can be white against the colored glow.

Lorewise, this mutation auto-restores or heals things that the drakiri touches. Intention-based, so it's not always "active."  Does not have any gameplay effects, but this is just a little fun for writing and personal lore.
https://drakiri.com/character/I-1890
https://drakiri.com/character/I-1858
3 results found.