Traits
DORSAL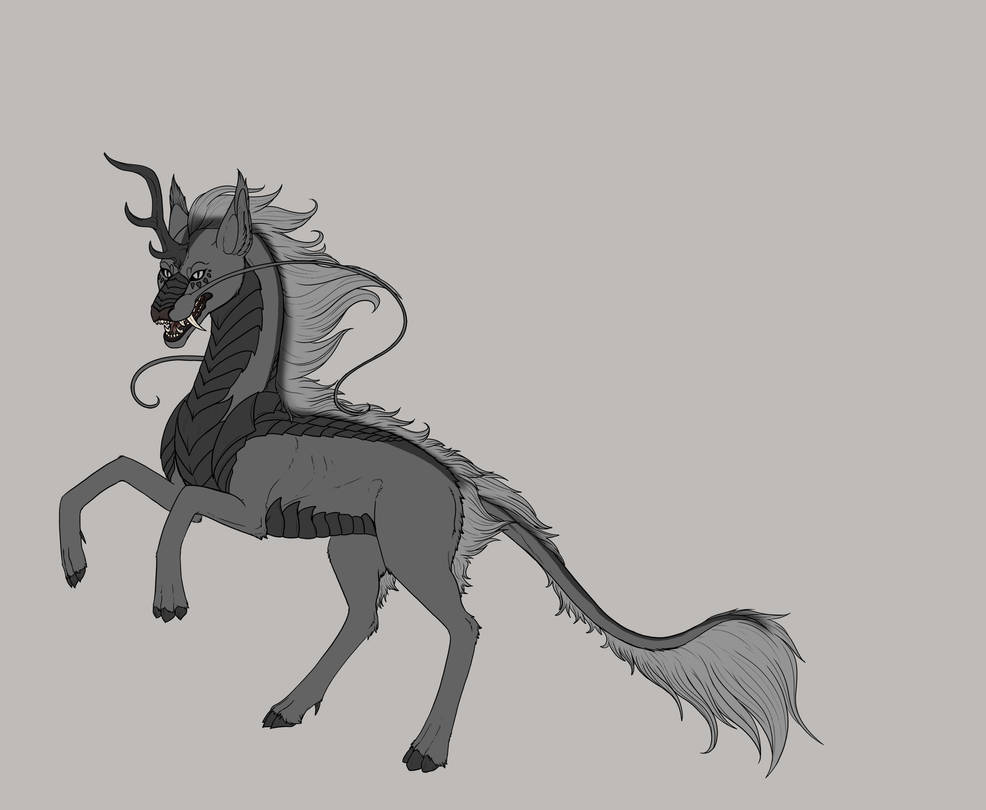 OVERVIEW
Marking Codes: /cDor/nDor/DorDor
A single thin stripe the extends down the back of the Drakiri at an even thickness. It may have small variance in thickness, as in tapering onto the neck or down the back or along the tail
RANGE AND DETAILS
Dorsal must appear at least on the Drakiri's back. It may fade onto the neck, or fade down the tail, tapering off
MIN RANGE
At minimum, it appears on the Drakiri itself, and doesn't touch the main
MAX RANGE
At maximum, it may blend into the mane.
ADDITIONAL INFO
Dorsal may affect the mane and tail fur
Dorsal does not affect the scales unless Marked Scales is present
COLOR TEXTURE AND GRADIENT
Dorsal can be any natural color darker than the base coat of the Drakiri. Dorsal may be dark brown on a black base coat
Dorsal cannot be blended into the coat, the edge must be solid
Dorsal must be only one color. No gradient is allowed unless effected by Gradient.


LAYERING
Dorsal layers over all other markings except the following

Piebald, Shimmer, Stone, Patches, Frosted and Fleabitten.
PHYSICAL MUTATIONS
Dorsal can affect the following mutations

Phoenix - It may line the edges of the wing(s) but must connect to the original marking (no floating Dorsal lines on wings)
GOOD EXAMPLES
Coming Soon
1 result found.