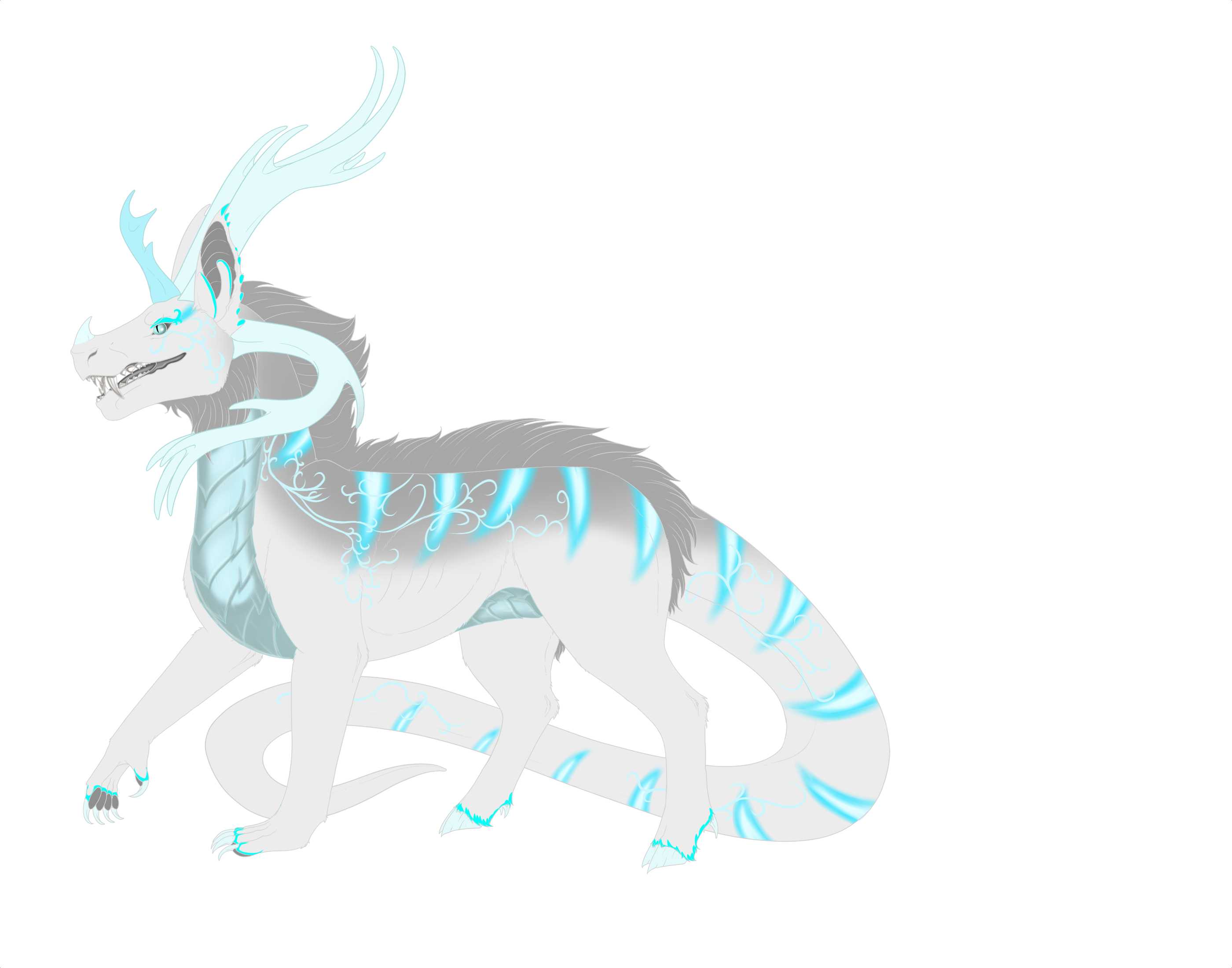 Created
8 March 2023, 03:29:04 UTC
---
Can be gifted
Can be traded
Can be sold
Transfer of:
Nadejgda
https://www.deviantart.com/zarkantacodex/art/Nadejgda-35-674095708

Original (Zarkantas) Geno:
Sex: Female
Mane Type: Sleek
Sabre Color: Pale Blue (uncommon)
Eye Color: Bright Blue
Arcana: Glacies
Arcana Skill Level: Beginner
Genotype: Gh/ob/rt/sr/gi/az/nBr*Bn/St/nIce/nHg/
Phenotype: Ghost with Blue Bars, Soot, Frosttouch and Highlighter
Health Status: Healthy
Item(s): None
(Also pronged ram horns, not listed)

Drakiri Geno:
Zarkanta Female, Healthy (Fault Codes Go Here), 25 Water
Phenotype: Sapphire Cream with Banding, Striped, Eyemarks, Glimmer, Embossed, Swirl, and Sable
Genotype: Cc/gg/bb/nSph/nBan/nStr/nEym/nGlim/nEmb/nSwr/nSbl/aFsc/aStb/aThr

Carries:
Sabre: Any
Mane Type: Uncommon to Rare
Tail Type: Common to Rare
Ears Type: Common to Rare
Horns Type: Uncommon to Rare
[Mutations]
[Abilities] Floscalis, Threatening Presence, Stubborn


Notes:
Optional Feathering mutation (mFth)

For soot, since it doesn't appear to have any holes, I put in Sable instead. If you want it to have holes, Sable (nSbl) would be replaced with Roan (nRon) and Reversal (nRev)

Banding + Striped interaction to form Bars, Embossed + Swirl for Frosttouch. Glimmered minimum white on toes for colour.

As an alternative to Cream or Dilute Cream, the base coat can be Epistatic White (cc/gg/bb) in which case there are limits to the value and saturation of all coat markings. Manes and scales can be any colour, and any value/saturation.
https://drakiri.com/comment/2341