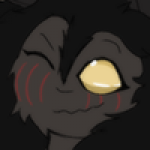 Details for this giveaway can be found in the Announcements channel on the official Discord.

You can see the Drakiri being given away here! Copy Paste the URL to see the Drakiri, as URL's in the forums don't seem to work yet.

https://drakiri.com/character/I-1860

Requirements to get the Drakiri
First, come up with a name!
Second, write at least a paragraph of storyline and lore for them!