[Comm] Cracked Ice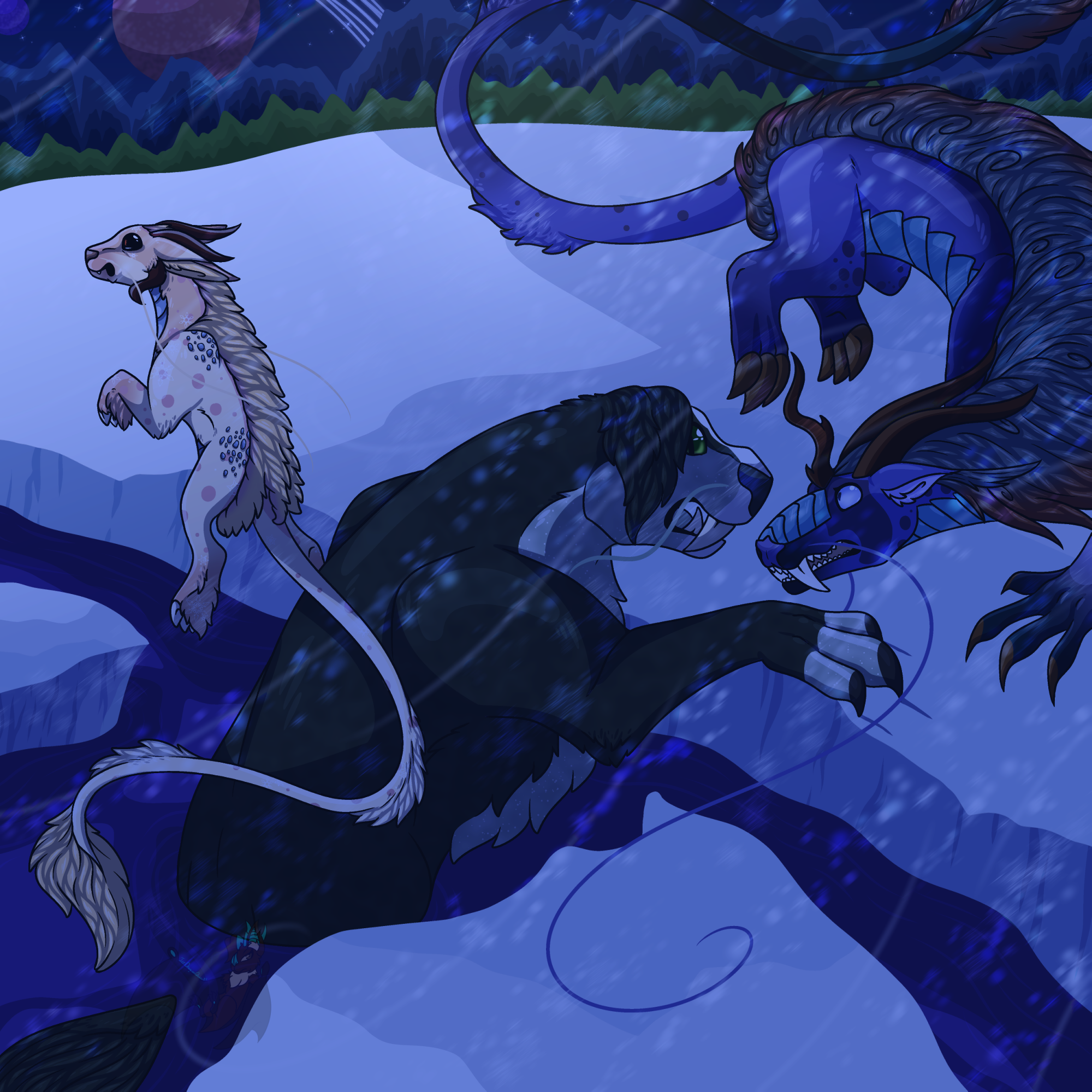 On the way to their destination, the group has accidentally travelled over a frozen river hidden under the snow. Unfortutnatly the river's ice couldn't withstand the weight of a Q'lin, and plunged Avocado into the figid waters! Tickled Pink Shivers managed to jump to safty before Avocado's back was submerged, but getting the Q'lin out of the water and out of the cold isn't going to be easy.
---
Submitted By IceDragonQueen22
Submitted: 6 months ago ・ Last Updated: 6 months ago
Mention This
In the rich text editor:
[thumb=666]
In a comment:
[![Image](https://drakiri.com/images/gallery/0/666_i2iasoGhHI_th.png)](https://drakiri.com/gallery/view/666)
Comments
There are no comments yet.
Authentication required
You must log in to post a comment.
Log in