[Trade] Tron adevntures 2
Tronica's Secrets 
"Hold up whats an id disk" 
"Your friend is correct" Gemma says. "You must have a disk that holds all of your identity and information…alpha will explain more" she opens the door as Xena glances up and looks around. "Im definitely NOT at home anymore" 
"Welcome to the underground" gemma says. "Im a Siren" 
"You work with the arena" Xena says as Goldpelt stays close. 
"This place is cool" he says. "What is the arena?" 
"Its for Disk wars" xena says. 
"That doesnt sound so bad" Goldpelt says 
"You fight to the death," a voice says behind them. "Clu's entertainment" 
"Zuse" she gasps. "We are" he raises a hand. 
"You are here by accident," he says. "The cave you were in is a backdoor out of the world for users" 
"We were pursued by Rezzer" 
"They are on to us…gemma managed to find you guys, but only just barely…enough with the talk. You guys need disks and batons." he guides them to stands. "Stand here" 
"Ok…" they all do as zuse flics a switch. "What are your names?" 
"Xena, Coldheart, Silverlight, and Goldpelt" she smiles as he works on something. 
"Xena" your going to be…pink, silver and cold…lets go blue and gold your well gold" he says as they appear in body suits. "Xena yours is like Qorra" 
"Thank you" she says as he locks a disk onto their backs and gives them a baton. 
"You are all set" 
"Thank you Zuse" she says. "Where is this Alpha?" 
"No one knows. Usually found near the sea of simulation" he says. 
Goldpelt looks at her. "Lets go i HAVE to check this place out" 
She nods as they all walk into the massive lighted city. Neon lights flash everywhere as huge billboards and signs light up the night, DISK WARS in huge letters appear over a billboard. 
"Check it out" Goldpelt says. "That's disk wars?" 
She looks up to see a wolf eared crimson warrior… "no that cant be" she breaths. The headline reads "Alpha takes on the champion of ISO city, Damocles" 
"What is it" Goldpelt asks. 
"I have to go to the arena" she says. 
"You said thats bad right?" Goldpelt asks. "Why do you have to walk into danger" 
"Beacse my beloved might be here" She pulls out the baton and jumps as the small weapon becomes a light cycle. "Come on" she says as they other three follow her. 
"I guess thats how we do it" Goldpelt says as they all go for their light cycles. 
They reach the arena and she is already being led into the rooms for it. "Your kidding" 
"Yep, oak told me she was like this" Silver says. "Just…watch her so she doesnt do anything dumb" they all get places front row as the arena starts up. 
"WELCOME one and all, to a thrill ride that sure to delight the senses!! Today we have a special treat! We are going to have three teams of 5 take on each other in a battle royale, the likes of witch you have NEVER seen! Now lets meet our teams" he turns as Xena stands in a Halter top bodysuit, with heels and long gloves, what looks like wings are around her head. "The outlands hero CRYONICA!!!!!" she holds a light staff in purple as she growls. "Fierce and powerful her fighting style is like a cat" he turns to the crimson wolf-eared warrior. Silver light remembers alpha wore ears similar to the pens the champion is wearing "Your champion…ALPHA!!" the crowd roars as Alpha growls. "Known as the Alpha wolf he is the strongest next to…" the ornge clad warrior girls. "REZZER!!" he chuckles now you all know the rules. Its a fight to the death" he smiles. "Evryone take your marks" She walks over to the side shes assigned. "Ready! GO" she leaps and turns her bo staff into a light cykle in purple as her team dows too. The wings on her headset create a helmet over her head in black and purple. 
"Let's take this to the next lvl" she growls. She spent YEARS on the trick bmx circut back home, now its time to show thes guys what she's got. She laughs and activates her light ribbon. "Cryo checking in" 
Outside the arena, Goldpelt, Silver light and Coldheart watches as Xena takes on the two other teams. "She is incredible" he breathes as she executes a full flip and lands. 
"She was pretty powerful back in her world." Silverlight says. "She even faced off against a forest saber" 
"No kidding?" 
Coldheart laughs as he watches. "Shes winning!" he laughs, she swings by and uses the disk on her back to derezz a competitor 
"And Cryo takes the first derez" She fishtails her bike and derezzes a competitor. "Who is this girl?" 
"Im unsure but she is powerful and mabey a worthy opponent for clu" 
Goldpelt watches as she derezzed program after program. Goldpelt and Silverlight start getting into the action as they start rooting for her. "You can do it Cryo" The stands move as she drives by them waving. "This is so cool" The arena shifts to include upside down and even a sideways part as the games go on. 
Silver light watches as the competitors one by one get derezzed until Xena and Alpha are left. "Goldpelt" 
"I see it" he says. "She actually won" 
"LADIES AND GENTS it's over!! Our two leaders Cryonica and Alpha will now move on to the Light Disk wars!!" 
Goldpelt claps. "Way to go!!" Xena derezzes her bike sliding and spinning to a stop as the crowd goes nuts. "She so cool"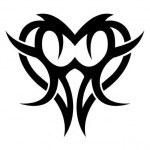 um part two of the story (i have ZERO idea where this came from) 
---
Submitted By Dany_Tiger_Heart
Submitted: 4 months ago ・ Last Updated: 4 months ago
Mention This
In the rich text editor:
[thumb=655]
In a comment:
[[Trade] Tron adevntures 2 by Dany_Tiger_Heart (Literature)](https://drakiri.com/gallery/view/655)
Comments
There are no comments yet.
Authentication required
You must log in to post a comment.
Log in